World of Camelot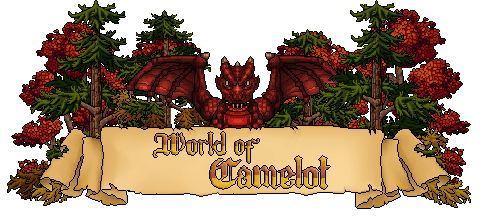 Ciao Travellino!
Benvenuto nella pagina dedicata al "World of Camelot" di Habbo.it!
Che cos'è World of Camelot?
World of Camelot è un progetto GDR (Gioco Di Ruolo), unico nel suo genere, basato sulle vicende del Ciclo Bretone con protagonista Re Artù e Mago Merlino.
È il primo Open World presente su Habbo Italia, che conta all'attivo più di 50 stanze.

Su Habbo, il nostro Builder Rafael-97, con l'aiuto di Pizzichiello e ray994, abile costruttore e stimato conoscitore delle leggende arturiane, si è impegnato nel realizzare l'intero world progettandolo nei minimi dettagli e curando ogni sfaccettatura per rendere quanto più realistica possibile l'esperienza di gioco.



Immergiti in un mondo fantasy senza precedenti!


Inizia la tua avventura come viandante, completa con successo le tue prime Quests e sali di grado fino a raggiungere il momento della scelta più importante: sarai un Mago o un Cavaliere?
Durante la tua avventura potrai commerciare materiali, risolvere enigmi, aiutare i cittadini di Camelot e persino affrontare forze oscure provenienti da oltre le mura della città! Inoltre, otterrai tantissimi premi completando le Quests e partecipando ad eventi e giochi organizzati dallo Staff di HabboTravel.com.



Come partecipare?


Per poter muovere i tuoi primi passi nel gioco, non devi fare altro che leggere la sezione Regolamenti cliccando qui!